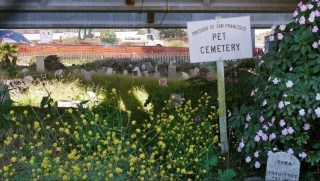 Friday, January 15, 2016 — 7:30 pm
701 Mission Street (at Third St)
San Francisco, CA 94103 – MAP
(415) 978-2700
---
Calculating Odds and the Possibility of Miracles
Kevin T. Allen, Jeanne C. Finley and John Muse In Person
Admission: $10 General/$6 Cinematheque Members
Advance tickets available here.
Join our Facebook event.
This program brings together works by New York-based Kevin T. Allen and the bi-coastal duo of Jeanne C. Finley + John Muse, three artists whose film/video works probe the boundaries and overlaps of documentary, fiction, portraiture and personal history while elaborating and exploring the complexities and contradictions inherent in the American social landscape.
Recent research has led him to find culture not exclusively in human forms, but also inherent in physical landscapes and material objects. The work of filmmaker, sound artist and radio producer Kevin T. Allen weds exquisite Super-8mm photography to masterful contact microphone soundscapes to create films as deeply invested in the secret lives of material objects as in the cultures, landscapes and persons they intimately depict. Real West depicts two South Dakota "1880" ghost towns, exploring processes of historicization, museumification and tourist re-enactment, using microphones and super-8mm film as archaeological tools to uncover the material traces of this living history. Luthier is a portrait of an instrument builder; instrument making as a form of alchemy. Bridge, a macroacoustic document of three similar but distinct microcultures—New York's Manhattan, Brooklyn and Williamsburg Bridges—interrogates urban infrastructure through the use of contact microphones and treating these bridges as an anthropological bodies for discourse, as a physiology of limbs, organs, eyes and ears moving in time.
Allen's work screens with recent video work duo Jeanne C. Finley + John Muse, a duo who've collaborated intimately since 1988 on a rich body of experimental documentaries, installations and speculative ephemera informed by a critical and warmly human investigation of technology and new media and infused with a compassionate approach to engaged art-making as social practice. Manhole 452 is a commuter's rumination on urban observation, risk assessment and the submerged histories of Geary Street. Fat Chance, another reflection on risk and chance encounter, documents a shipwreck at Rodeo Beach and subsequent mourning. Falsework explores the restoration and preservation of San Francisco's Presidio Pet Cemetery and the recent multi-million dollar reconstruction of the Golden Gate Bridge's Doyle Drive onramp. Taking this occasion as a point of departure, Falsework reflects on the military history of the Bay Area and the value of personal memories and history in the context of drastic change and infrastructural renewal. Imperfect City/Imperfect State, similarly informed by the processing of grief, is a touching catalog of roadside memorials, and part of a larger multi-media project involving collaborative mapping, social networking and psychogeography.
"The collaborative works of Jeanne C. Finley and John Muse are powered by the friction created between despair and its antidote, engaged storytelling.  Finley and Muse marry the fictional with the documentary, the still with the moving image, the vernacular with cultivated elegance, the mythic with the mundane, and monumental social forces with 
the most humble of narratives."  —Mark Alice Durant, 2003
Please note that the occasion of this screening will coincide with an original publication on Finely + Muse's recent work, which will be available at the screening.
Above still taken from Falsework by Finley + Muse