Home When You Return (2021) by Carl Elsaesser
CROSSROADS 2022 — program 3
it takes the world to make a feather fall
Saturday, August 27, 1pm at Gray Area
The home movie as myth, as legend, as lost document, never completely knowable. While exploring occlusions and omissions and embodying domestic and social histories oft unspoken, the films in this program roll like waves, presenting hesitant reflections on lineage, on generational continuity and rupture, on recovered memories. New forms of family are brought into being as previous older forms are subjected to rumination and contemplation. Fragmentary memories drift though shocking and oblique intimacies.
Advance tickets here. $12 General/$10 Cinematheque Members and members of Gray Area.
Festival Pass here. $110 General/$90 Cinematheque Members and members of Gray Area.
COVID-19 SAFETY REQUIREMENTS: Proof of COVID-19 vaccine is required for entry to Gray Area. The use of masks is highly encouraged.
facebook event here 

SCREENING: Future from Inside (2021) by Dani Leventhal ReStack (Canada/US) & Sheilah ReStack (Canada/US); digital video, color, sound, 19 minutes. Configurations (2021) by James Edmonds (UK/Germany); 16mm, color, sound, 8 minutes. SHASHIN NO MA (2021) by Tetsuya Maruyama (Brazil/Japan); digital video, color, sound, 6 minutes. Home When You Return (2021) by Carl Elsaesser (US); digital video, color, sound, 30 minutes. TRT: 63 minutes
Future From Inside (2021) by Dani Leventhal ReStack & Sheilah ReStack 
Future From Inside is the last in the trilogy Feral Domestic (2017–2022) by Dani and Sheilah ReStack (also including Strangely Ordinary this Devotion and Come Coyote). The porous line between real and fantasy is further elaborated in this video—Future from Inside utilizes body doubles, a continuing journey for answers and oracles, animal synthesis, queer desire, children and radical community to weave a fragmented future. This final offering of the trilogy does not offer answers to the personal and societal conflict, but continues the possibility of the feral domestic as a way to inhabit the space of living to yield surprising results. (Video Data Bank) bay area premiere
Configurations (2021) by James Edmonds 
The little personal myths and structures we set up to aid the survival of the psyche in times of low harvest. Finding subtle points of reference in subject and camera movement, in the landscape, its details and the traditions of the season, I attempt to connect the outside with the embodied camera and the inward gesture of the brushmark. (James Edmonds) bay area premiere
SHAHSIN NO MA (2021) by Tetsuya Maruyama
In Japanese, 間(MA) is best described as a consciousness of interval/space, not in the sense of an enclosed three-dimensional entity, but rather the awareness of form and non-form deriving from an intensification of senses. (Tetsuya Maruyama) bay area premiere
Home When You Return (2021) by Carl Elsaesser
Stretching and blurring the boundaries of video essay, experimental film and home movie, traces of a 1950s homemade melodrama by amateur filmmaker Joan Thurber Baldwin intermingle with a mournful homage to the author's grandmother and her vacated home. A powerful mélange of cinematic and domestic spaces, past and present. (Kevin B Lee) bay area premiere
Dani Leventhal ReStack (Canada/US) is an associate professor of art at Ohio State University. In 2009 she received an MFA in film/video from Bard College and in 2003 an MFA in Studio Arts from the University of Illinois at Chicago. She has screened her single-channel videos at International Film Festival Rotterdam, PS1, the Chicago Underground Film Festival and Anthology Film Archives among other venues. ReStack is a recipient of the UnionDocs UNDO fellowship, Kazuko Trust Award, a Wexner Center Film/Video Residency, the Milton Avery Fine Arts Fellowship and the Astraea Lesbian Foundation for Justice Visual Arts Grant. Her experimental videos have been purchased by Vassar College, Mills College of Art, Light Works, The University of Buffalo and NYU. Her drawings are included in the permanent collection of MoMA.
Sheilah Wilson ReStack (Canada/US) was born and raised in Caribou River, Nova Scotia and is currently Associate Professor of Photography at Denison University. She has a BFA from NSCAD University and MFA from Goldsmiths College. Most recently she has been working on projects analyzing the traces between history, story and the land. She uses photography, video and text as performative and documentary tools to pick through the seams of narrative and image.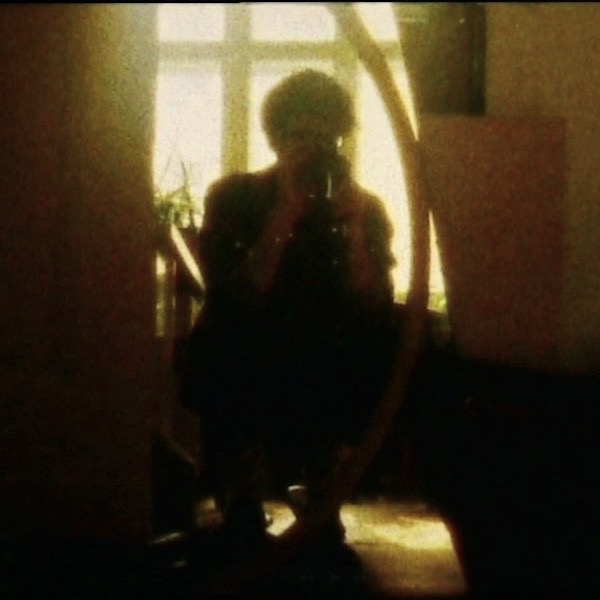 James Edmonds (UK/Germany) works primarily with Super-8 and 16mm film as well as painting and music. His practice is driven by a personal poetics in which the act of recording the everyday becomes both a materialist, formal structure and a highly subjective experiential reality in itself—a complex synthesis of presence and memory. In his films, the work begins in the camera, the formation of the shots becoming intrinsically part of the meaning, the film material its own entity.  His films have been shown at various festivals and venues including TIFF/Wavelengths; NYFF Projections; the Ann Arbor Film Festival; Kurzfilmtage Oberhausen; REDCAT, Los Angeles; EXiS, Seoul and L' âge d'Or. Solo presentations have occurred at [S8], A Coruña Spain; Cinema Parenthèse, Brussels; Nocturnal Reflections, Milan and Ausland Berlin. He occasionally writes texts on film, organizes screenings and from 2015–2018 ran Light Movement, a monthly film series in Berlin.
Tetsuya Maruyama (Brazil/Japan) is an artist whose interdisciplinary practice includes film, performance, sound, installation and everything between. His work departs from re-contextualization of found banal materials and textures, as a liminal record of quotidian observations. He received BS Arch from University of Buffalo (2007) and certificate in Montage and Editing of Image and Sound from Escola de Cinema Darcy Ribeiro (2016). His works have been exhibited widely at festivals, museums and galleries, including Alchemy Film and Moving Image Festival, MUTA, the Slavonian Biennial, Kurtzfilm Hamburg, Festival Dobra, Dresdner Schmalfilmtage, Chicago Underground Film Festival, Istanbul International Experimental Film Festival, Process, and Mono No Aware among others. Maruyama currently lives in Rio de Janeiro, where he founded Megalab, an artist-run film lab, and continues to work in its proximity to nature.
Carl Elsaesser (US): I'm interested in ways to frame my work through ritualistic and slow practices in order to think with a project—as something akin to skin or clothing that I can wear throughout my day, as I teach class, walk through the town late at night or skype with friends and family halfway across the country. My previous works have screened regularly at festivals and exhibitions including The Berlinale, the New York Film Festival, Cinéma du Réel, the Walker Art Center, CROSSROADS, the Tacoma International Film Festival, Urban Video Project, Other Cinema, The Pensacola Museum of Art, the Ann Arbor Film Festival and more. I've been lucky enough to receive grants and residencies throughout my career including a Minnesota Arts Council grant, and residencies with the Ellis Beauregard Foundation, Hewnoaks and the Squeaky Wheel Media Center.